Glass Backsplash: A new trend for your kitchen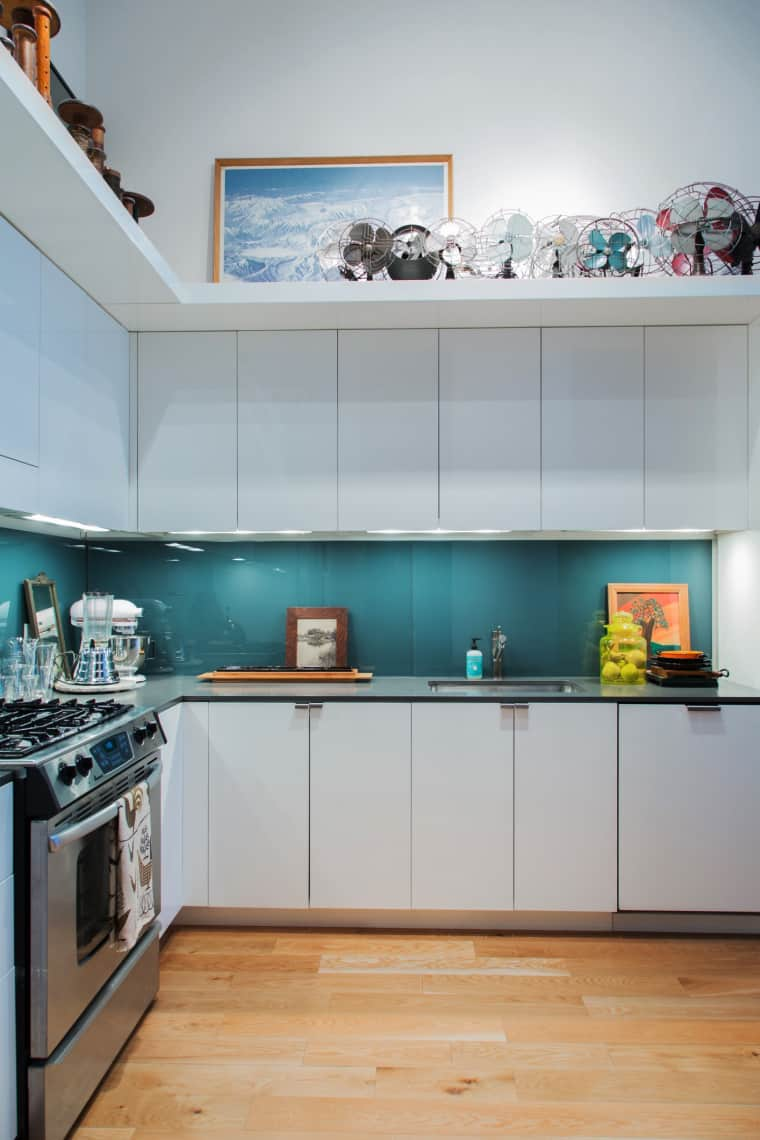 If you are looking for a way to freshen up your kitchen and get more bang for your buck, then look no further. Glass Backsplash is a durable and versatile way to take your kitchen's aesthetic to the next level. Whether it is colored glass backsplash to match the theme of your current kitchen, or if you want glass tile to serve as a neutral color to balance out your kitchen; the ideas and concepts are endless!
Apartment Therapy features a colored glass backsplash to offset some white countertops. It makes the kitchen pop and gives the kitchen a chic, yet fun look. This refined look is also versatile. If cooking your favorite dish with spaghetti sauce gets a little messy, glass backsplash is a breeze to wipe off.
If you're looking for a monochromatic look for your kitchen, Glass Backsplash if the perfect alternative. Pairing a white background, white countertops and white cabinets is a sleek and modern look that is on trend for years to come. Not only is it on trend, it's super easy to keep clean because there are no grout lines or individual tiles to scrub. One seamless piece that you can spray with glass cleaner and it wipes right off.
Glass Backsplash is both versatile and customizable. If the design for your kitchen has a gas hood, then creating one slab of custom glass backsplash is a breeze. There is even tempered glass available which is safe to use in hot locations. Whatever vision or concept you have for ways that you want to incorporate glass backsplash are endless. 
How have you seen glass backsplash used? Are you thinking of incorporating it into your kitchen and you're in need of help? Contact us today. We specialize in custom glass backsplash that can make your vision for your kitchen come to life. Contact us today!